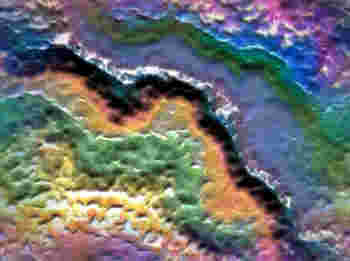 ALLERY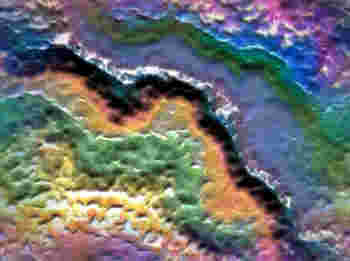 Stained Glass is a labor intensive art form. A design with many intricate pieces may make take hundreds or thousands of hours to produce, yet a similar design with fewer, straight pieces may take a day or so.
Unlike common window glass, which is smooth, art glass seeks visual character through aesthetic imperfections. These characteristics mimic hand-made sheet glass of centuries past. They come in many forms, textural waves, striations, seeds (air bubbles) and a variety of other natural effects. Art glass achieves its personality through these peculiarities and no two pieces are ever identical.
The stained glass gallery has some of my favorite sites. If you're here to buy a gift ... there are plenty of places that have their art for sale. If you're looking for ideas, Keep in mind... You can take a hundred dollars worth of glass, a hundred hours of your time, and another artist's pattern, what do you get?..... Somebody else's design. Never copy another pattern.Tour the gallery for the pleasure of viewing some of the most beautiful pieces ever.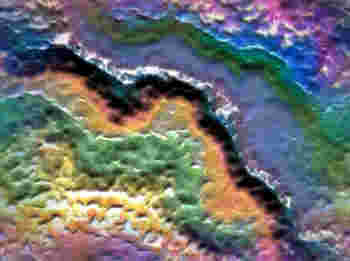 Katz-Messenger Stained Glass&nbsp Located in Arkansas with 30 years experience in residential, religious and commercial applications of stained glass. Nice photo of religeous restoration. These folks are true artists.
Glass Galleria&nbspHeirloom Gifts from Connecticut. This artist has a selection of frames, hand held mirrors, paperweights for your family heirlooms and more...Each item is hand made with a personnal touch.
Sea Wind Glass Stained Glass Art Woks&nbspThis artist has a nice selection of unique and beautiful 3d sail boats in glass. The glass sails of these 3 masted replicas, from the days of yester year, have been slumped and look as if the wind is blowing through them. Stop in, you must see these beauties.
AmeriCaribbean Stained Glass&nbspStained Glass from the florida keys. Visit their online catalog with a lovely selection of tropical birds,fish,and plant life.
Catch the Light Stained Glass&nbsp Stained Glass from Ontario Canada. Light catchers, 3d angels, boxes, humming birds, wood working.
Tashiro Stained & Leaded Glass Studio&nbsp From Tokyo Japan. Impressive gallery with 71 photos, terrariums and a technical room. His "how to" methods are are "his own" and a bit different.
Country stained glass&nbsp Minneapolis, MN. Nature &amp native american panels, logos,gifts.
Althouse Stained Glass Studio&nbsp Kutztown, PA. Take a trip to the past &amp present with traditional leaded glass windows, doors, side lights, church windows, &amp kitchen cabinet doors for your home.
Ambient Stained Glass&nbsp Nice selection of art &amp nature panels,modern leaded glass windows, doors, &amp a web ring.
Arte del vetro&nbsp Rome Italy. Beautiful collection of leaded windows. Excellent "how to" class in italian (take it to an on line translator). This site is still under construction but worth a look.
Animal sculptures &amp Stained glass lamps&nbsp Indiana. Very unique and interesting lamps, gifts. These no doubt take hundreds of hours to make.
Powell Brothers &amp Sons&nbsp This place is loaded with photos. Leaded glass, dalle de verre, sculptures, church windows, beveled glass, fantasy glass, lamp shades, boxes.
Windseye Kaleidoscopes&nbsp Fairfied Bay, Arkansas. Many types of kaleidoscopes.... check out the interior view of the star light scope.
Kaleidoscope Heaven&nbsp Charleston, Il. Have information about scopes, dealers, artist with lots o links
The Glass Shack&nbsp Dogs in glass. Suncatchers, stepping stones... Pick your breed.
Fuzzy Faces&nbsp More dogs in glass....Pick your breed.
Eclectic Reflections&nbsp Lamps, Lamps, and more lamps, business card holders, candle holders, gifts
Stained Glass Creations&nbspA nice selection of Tiffany to contemporary panels, fire place screens and mirrors.
Bobbie's Stained Glass&nbspEaster and Christmas suncatchers, an assortment of Angels and little teddy bears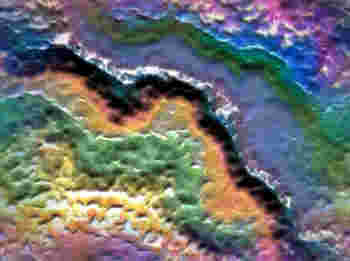 Hope you enjoyed the gallery. Choose another room in my studio to continue your tour !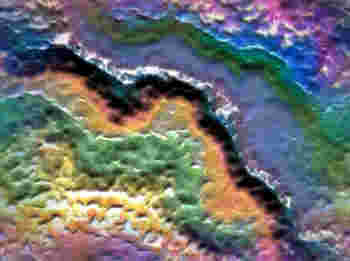 Something you'd like to see added to the gallery.
Questions, concerns,or comments.
Find an item you like but it's too expensive to purchase, I may be able to help.